💬  In this issue:
The silver lining: Pre-seed and seed stage startups that have succesfully raised this year.
Keeping your investors in the loop: Leveraging trust and credibility to secure some follow-on funding.
---
Hi there,
🖋  This year, common talking points have been the tough macroeconomic environment and the importance of founders keeping an eye on their runway.
We've also talked about the Great Reset in the African VC space and how anyone who's paying attention can tell you for free that VCs are asking tougher questions before writing cheques. On this VIBECHECK episode of the African Pre-seed Podcast, Nneile Nkholise brought new perspective to the conversation on the reset in VC, pointing out that "these experiences of doing due diligence with African VCs shape willing founders. Having a VC that forces a founder to be a strategist mitigates failure in a market downturn."
Hang tight! This month's newsletter isn't about any doomsday scenarios. Instead, it's about those pre-seed and seed stage startups that have been able to raise money this year. We've seen a few already: Pade HCM raised $500k, PressOne raised around $600k and Balad, the Egyptian startup, announced this month that it had secured funding. The opportunities are there for founders ready to do to the grind - Olumuyiwa.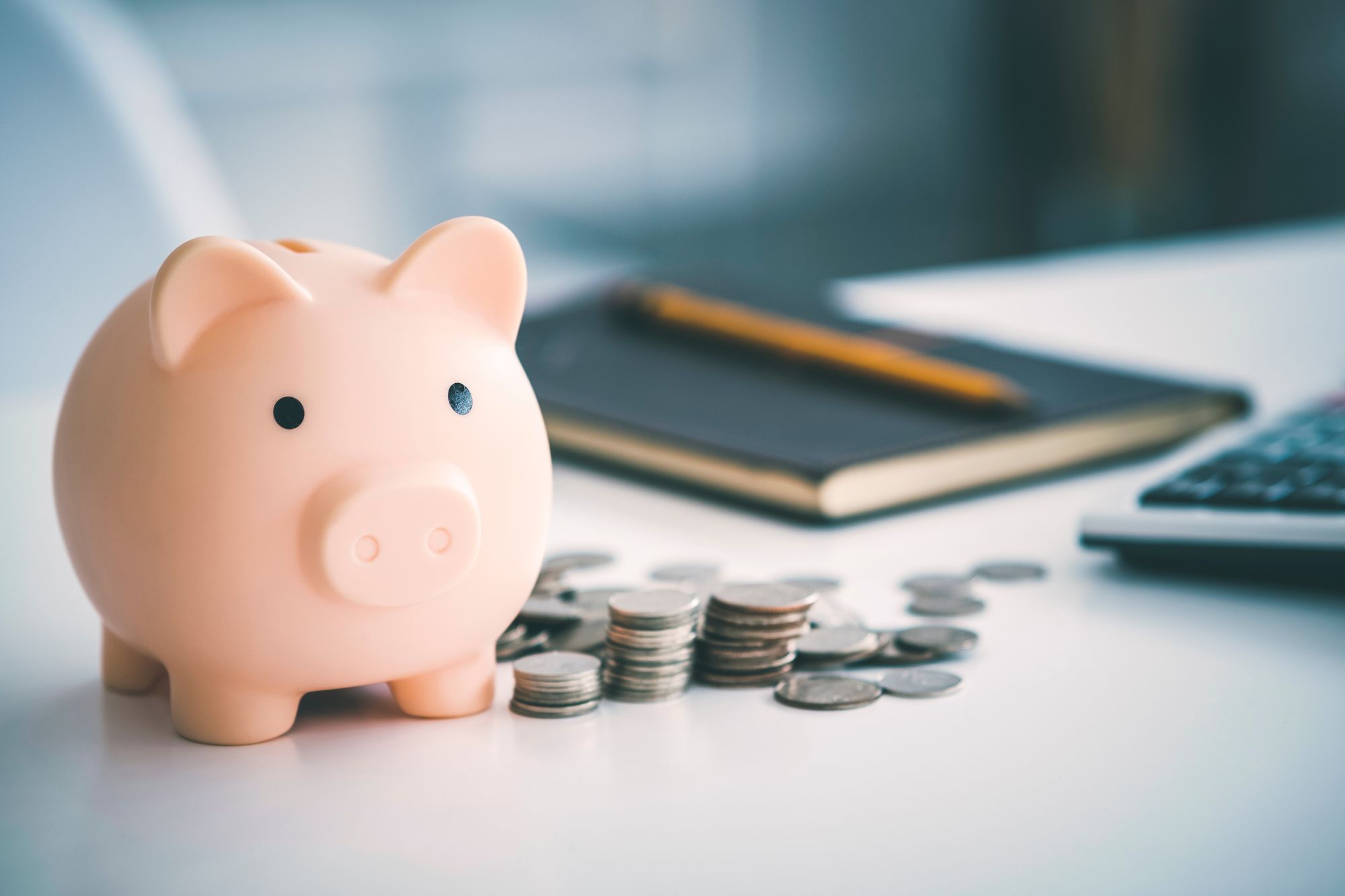 🌤 The silver lining
Per Sifted: "Pre-seed funding is most likely the first time a startup is taking on capital just after it's been established and most usually pre-profit, pre-revenue and even pre-product market fit (PMF)." It typically means that startups will need to spend a fair bit of time thinking about how to spend the money they now have in the bank.
When you raise money at a time when everyone tells you that it's difficult to get VC's attention, it's pretty easy to feel invincible. But that sort of thinking makes it easy to repeat some of the most common money mistakes founders make. This fascinating video from Y Combinator shows the commonest ways in which startups waste money. Yet the rub is that videos like this don't really stop a lot of founders from repeating these same mistakes. People really like to make their own mistakes.
That said, I'm still going to hit you with some ways to think about money, and maybe we can catch it at the end of the year and share some of the mistakes you made regardless. Sounds like a deal!
---
🛠 If you don't have an MVP, stop reading this article and get to work
While it's pretty common to raise pre-seed funding without having a minimum viable product (MVP), you don't want to be the startup that takes years to build one (unless you're OpenAI). As Michael Seibel puts it, "launch quickly then iterate." The goal is to get the simplest version of the product to users to see if your assumption about the problem and your users checks out. Try not to fall into the trap of administering 100 surveys or obsessing over your product journey, leaving you without any version of a product. It's really easy to fall into this trap. Avoid analysis paralysis!
In one investigative story where a pre-seed stage founder at Kloud Commerce raised $765k without ever building an MVP, one former manager at the startup was quoted as saying, "You can't run a pre-seed startup like you are running a Flutterwave…[the founder] had built a business before having an actual product."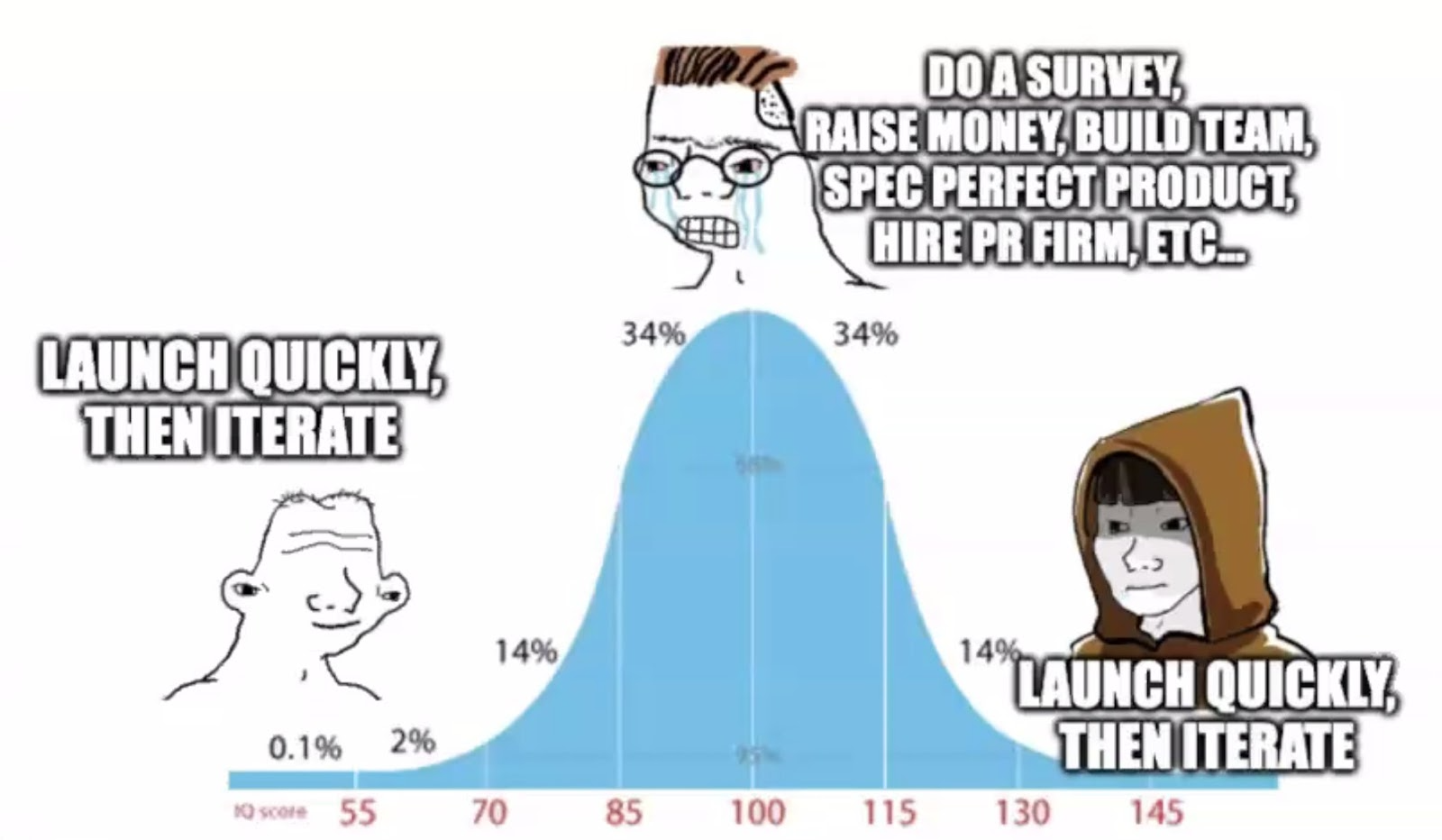 And when in doubt, consult the midwit meme!
---
📣 Keep your investors in the loop
If you launch quickly and iterate, the odds are you'll do a fair bit of experimenting to figure out what problem you're solving for. As you experiment, build an MVP and grow. It's critical to talk to your investors and let them know where you are, what's working and sometimes how you're thinking around the problem. If they're sector experts, they may help shape your thinking, share insight on some part of the problem or point out something you're probably too close to the action to see.
Additionally, keeping investors informed can be especially useful if you're going to raise funding in the future. When Nomba announced its $30 million fundraise at the start of May, its founder told one media publication how it was able to raise money despite a funding downturn. Here's what he said: "The way it worked for us was that we built relationships with investors, told them what we were building, and checked in constantly with them. I have been speaking to some of the investors in the round for a long time, not necessarily fundraising, just catching up and telling them where the business is at, even when we don't need money,"
---
🧪 Experiment a lot, but think about revenue
How times have changed. If I was writing this in 2021, I'd get death stares for even suggesting that pre-seed startups should at least think about revenue. But we're in a new reality where the mantra of  "growth at all costs while thinking about revenue later" is taking the backseat. This is not to say that investors expect you to be minting revenue hand over fist, but it helps to think of your business model from the jump. Is there a clear path to earn revenue from your product or service?As they say these days, "fink about it!"
---
📚 What we're reading:
---
🔫  Parting shot
What's on your mind? Drop us a note via hello@africanpreseed.com to let us know. Or, tag us on social using #africanpreseed or #APSVibeCheck.
That's it for now. See you next month! — Olumuyiwa